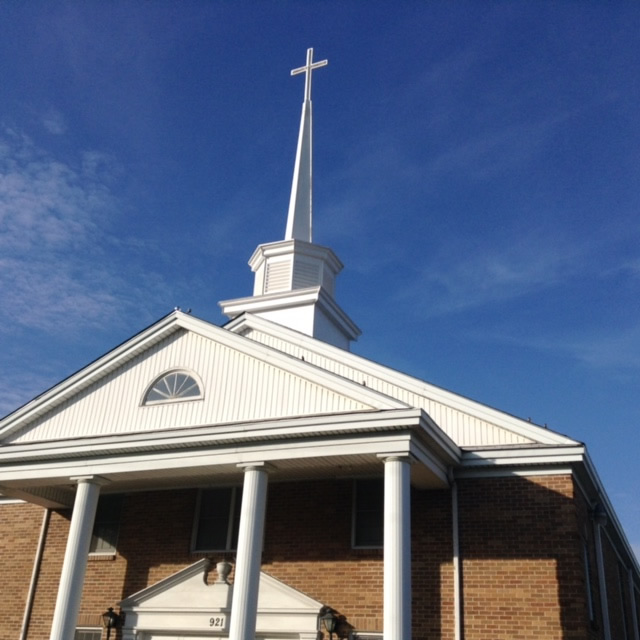 Shiloh Missionary Baptist Church was organized in 1911 by Reverend Hartford. Rev. Hartford used a three room house in Oak Cliff that was used to house campaigns inviting people to worship. The major founding members were: Rev. Hartford, Carrie Daniels, Willie Mae King. After the death of Sister Carrie Daniels, Rev. Hartford continued to serve as pastor until he resigned. Reverend Jordan was then called and served a short time as pastor. Reverend Hood was the next pastor that attempted to lead this new congregation. After he resigned, services were suspended until 1912. The infancy of Shiloh Missionary Baptist Church proved to be one of great difficulty and many set backs.
In an effort to get this group of believers together, Reverend S.G. Guster was asked to conduct the December 31, 1912 Watch Night service. He accepted the invitation and was installed as pastor in 1913. During Pastor Guster's nine year tenure, Shiloh blossomed, the membership out grew its' sanctuary . Plans were made to construct another building with a lot being purchased. That structure was completed in 1922. Pastor Guster served as pastor of Shiloh until 1924. After the resignation of Pastor Guster, Shiloh encountered another turbulent period with the following men serving as pastor: Rev. R.P. Wilson, Rev. J.L. Lampley, Rev. Johnson O.C. Turner and Rev. D.C. Mitchell.
In 1924 the Lord blessed Shiloh with another pastor that would serve for nineteen years. Reverend H.J. James was called to led this congregation. Under his leadership, the final note was burned on the church that was constructed in 1922. Pastor H.J. James resigned in 1943. Many members were discourage and divided after his resignation.
On May 10, 1943, the members of Shiloh chose Reverend M.H. Hunter as pastor. His pastorate would prove to be one of the most remarkable since the conception of the church. Shiloh prospered spiritually, financially and numerically with the membership increasing in great number. The members needed and wanted a new sanctuary. In 1967, property on Comal Street (at the rear of the current structure) was purchased. In 1969, the remainder of the block property was purchased, extending from Millard Avenue to Cliff Street. In August of 1969, construction began on a new edifice which was connected to the original building (the original building becoming the Educational Building) at cost $59,000. On April 26, 1970, the congregation entered the new sanctuary. Rev. Hunter successfully led the congregation until his death on July 11, 1972.
On August 20, 1972, the members of Shiloh unanimously elected Reverend John Thigpyn. Under his leadership growth continued. A church bus was purchased and a mimeograph machine purchase for the church office. Pastor Thigpyn also renamed the Educational Bldg. to M.H. Hunter Educational Bldg. in July of 1973.
In October of 1977, Rev. A.T. Ellison succeeded Rev. Thigpyn. He was a man who loved God and obeyed His Word. His contributions included: reorganizing the Outreach Department and Brotherhood Ministry, formulating the Youth School Ministry, having the Educational Building and Fellowship Hall constructed (which was renamed in his honor), remodeling of the pulpit and choir stand (in 1994), and establishing the first Pastoral Committee. With help from his wife, Sis. Dorothy Ellison, the first Shiloh Scholarship Committee was formed. As Rev. Ellison became mature, in age, he realized that the church needed another man of God to continue to lead the congregation. Rev. Ellison was instrumental in assisting the Pastoral Committee's search for Shiloh's next pastor. Rev. A. T. Ellison became Pastor Emeritus in 1999 until God called him home for his reward in December of 2004.
In 1998, the "baton" was handed to Rev. Raymond Douglas. On October 24, 1999, Rev. Douglas was called to the church and he assumed the leadership, as pastor, on November 7, 1999. Rev. Douglas was a dynamic pastor and leader. His vision was revitalizing the community, establishing housing for the homeless and providing food for the hungry. Pastor Douglas also revived the Outreach Department and Bus Ministry. In 2001 Shiloh started the "Food and Clothes Pantry" which enabled individuals from the community to get food and clothing. In 2005 Rev. Douglas began working on getting the church noted as a Non Profit Organization via the Messiah Ministry; however, his was unable to complete his dream due to his untimely death in May of 2005.
After the death of Pastor Douglas, Shiloh spent 14 months seeking God's wisdom through His Word, supplication, and most importantly, prayer, for the direction in helping Shiloh call the next pastor to lead the congregation. On August 6, 2006, the congregation overwhelmingly chose Rev. Johnnie R. Bradley to lead Shiloh Missionary Baptist Church. Pastor Bradley began his tenure with an exciting spirit. In March 2007, Pastor Bradley was instrumental in implementing several discipleship ministries and getting the Fellowship Hall remodelled. In April 2007 Shiloh Missionary Baptist Church was Incorporated and received it's Assumed Business Name as apart of the process for becoming a Non-Profit Organization. The Shiloh Bible Institute was established and began offering Evangelical Training Association classes. Since Pastor Bradley was called to Shiloh, a church website has been established, as an evangelism and outreach tool offering online sermons, church announcements and other information for online viewers. During the Spring of 2012, the Lord allowed Pastor Bradley to lead Shiloh through a small renovation project which included remodeling the church and paving the church parking lot. Pastor Bradley has a heart for God and God's people! Rev. Bradley believes in people experiencing the transformational power of God.